Work Hard, Make Shit
Posted by: C.Ann
Just last month Cleveland, Ohio had a meeting of the creative masses.
20 Musicians, 20 Artist and 20 Motivational Speakers lined up to put together WMC Fest. Weapons of Mass Creations Festival.
This project was brought to it's community to inspire and drive their creativity. They started a kickstarter with $7,000 dollars as their goal and asked those who were willing to back their idea.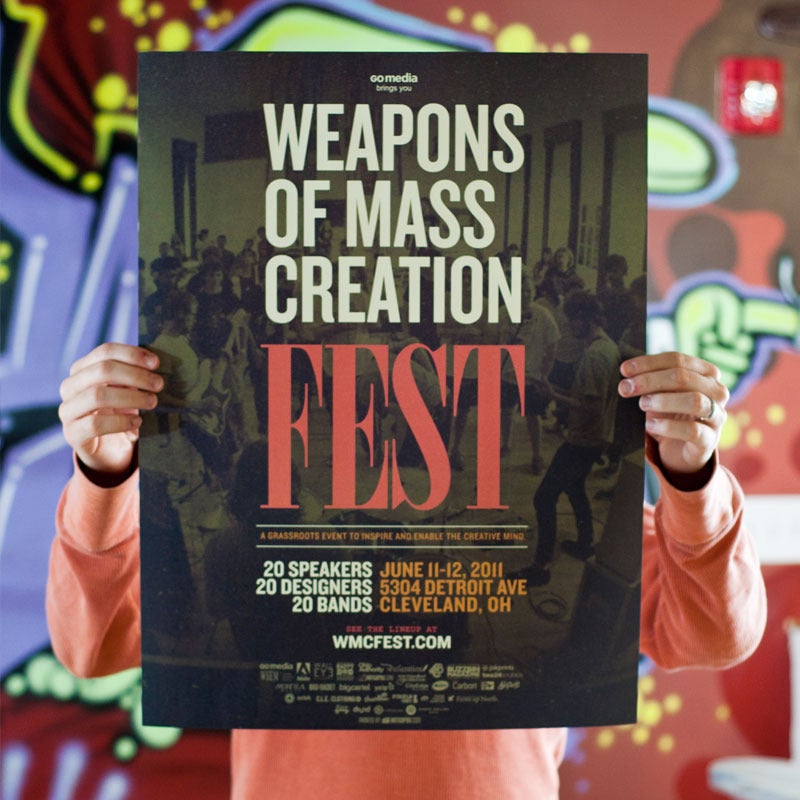 Here is their re cap video of 2011
Weapons of Mass Creation Fest 2011 from Weapons of Mass Creation on Vimeo.
This idea inspired me in many ways and I am really compelled to figure out how we can start something like this in Los Angeles.
I don't even know where to start, but if anyone out there is just as interested in this idea we need to get our brains together and make it happen.
I still have plans to visit Ohio next year for this festival, and you should too!
So keep your eye on them and check their website, or twitter or facebook.